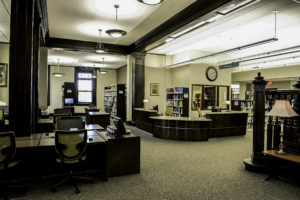 Creating Solutions
V.L. Chapman Electric is really the Story of a company helping dozens of other companies in our community and write their stories.  For over 60 years we have provided the power and lights for everything from the classrooms that your children learn in, to the dining rooms that you celebrate anniversaries in, to packed offices of workstations where project deadlines are met, and the warehouses that are full of goods that you produce.  Let us serve you and create solutions to empower your company for the next chapter you are writing.
Exceeding Expectations
The V.L. Chapman Electric Difference is Performance. We have a reputation for meeting and exceeding customer expectations in both service as product delivery; whether through new build projects, service to existing sites, or additions.  One Avery Dennison manager says it this way:
"I find it difficult to compare contractors where V. L. Chapman Electric is concerned. They are simply the best contractor of any trade we have working in the plant.  There is no comparison."
When you are expanding and it requires new systems and electrical expansion, invite us to us help you write the next chapter in the story of your business/organization.
Recent Commercial Projects:
Round1 Bowling and Entertainment – New Construction
Ashtabula County Library – New Construction/ Addition
Aunt Annie's – Kiosk renovation 
Lake County Administration Center- New Construction/ Addition
Mentor Memorial Middle School – Auditorium lighting system
Cocal Cola Distributors – Retail Renovations