At V.L. Chapman Electric, safety is part of our culture. Safety is not only what we provide our customers, but it is the goal of how we operate. At V.L. Chapman, we are dedicated to providing our employees and customers with a safe work environment. Our company has been a member of the Lake County Safety Council since 2003. V.L. Chapman Electric's Safety Director is Andrea Vann, who currently serves as a member of the Steering Committee for the Lake County Safety Council.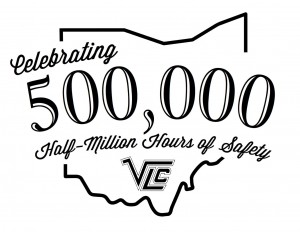 Our Electricians' commitment to Safety, Performance, and Innovation is the bedrock of our company.  Safety is both how we work, and what we create for our customers.  Any incident is one too many, and you and your family's well-being are far too precious to not make safety our number one focus.
Safety Highlights
710,000+

Hours without a Loss-Time Injury!!
MSHA Part 48b trained Journeymen for Mine Safety
No Lost Time Injuries since October 2001.
All our Electricians are CPR/AED trained and certified.
V.L. Chapman is a Drug/Alcohol Free workplace
100% of V.L. Chapman Foreman, and 70+% of our electricians are OSHA 10/30 Hour trained.
Currently have 711,452 hours without a lost time injury.
Safety Awards
2003-2017 Safety Excellence Award – NECA
2003-2017 100% Saftey Awards- Lake County Safety Council and Ohio Bureau of Worker's Compensation
2003-2017 Zero Injury Awards- Lake County Safety Council and Ohio Bureau of Worker's Compensation
2003-2017 Zero Injury Award – NECA [National Electrical Contractors' Association]